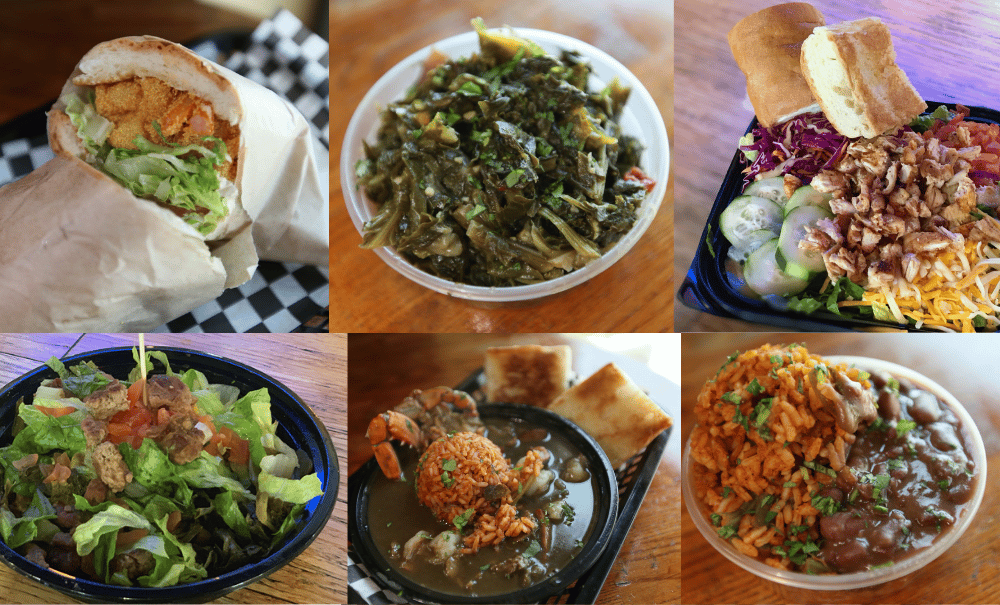 Catering
"Cajun Flair for Any Affair"
Distinguished for its exceptional cuisine and impeccable service, Darrow's Catering provides the same standards for quality, tradition and world-class dining experience that have made Darrow's New Orleans Grill a dining legend since 1994. From milestone occasions to corporate parties and non-profit events, our expert catering team offers an unparalleled level of service to create unforgettable events.
Whether you seek to convey the warmth of Darrow's signature restaurant experience or wish to create an entirely different atmosphere, our goal is to make your event a success.
Our exceptional cuisine, unmistakable style and service staff hospitality will ensure that your guests enjoy a memorable event. Our variety of menu options allows you to create a customized special event with your own unique flavor and flair. Choose from a selection of menus or work with our award-winning Catering Director to create a menu specifically tailored to your event needs. Or, treat your guests to Darrow's signature menu featuring Farm raised grain fed Catfish, Filé Gumbo with Blue Crab, variety of Po' Boy sandwiches complemented by Darrow's famous side dishes, Red Beans & Rice, Jumbalaya and Fresh Collards, Mustard, Turnip Greens and Kale.
Sample Bulk Catering Items
(Prices are based on 10-15 servings)
ENTREES
Fillet Catfish $86.00 (3 per serving)
Shrimp $94.00 (4 per serving)
Party Wings $77.00 (4 per serving)
Brisket (Market Price)
SIDES
Jumbalaya $67.50
Red Beans & Rice $67.50
Tater Salad $54.00
Bayou Blend Greens $67.50
Mac & Cheese $67.50
DESSERTS
Peach Kobbler $40.00
Pear Kobbler $45.00
Banana Pudding $35.00


NOTE: Alternate serving sizes are available upon request.
Final menu selections must be confirmed 48 hours before event.
A 50% good faith deposit is required at time of confirmation.
Please contact Darrow's Catering today so we can make your next event an overwhelming success.
Call 424.570.053 or Email: uncledarrows@aol.com

_____________________________________________________________
Have an office lunch or event where you prefer individual servings rather than bulk service?
Our full catering delivery menu can be found on: