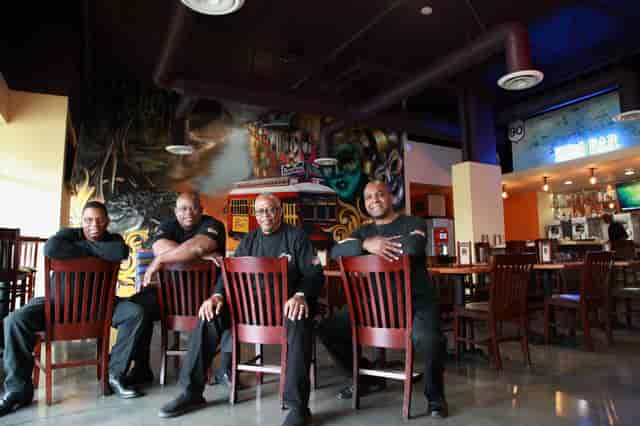 About Us
Bring New Orleans to Carson
Darrow's New Orleans Grill brings classic cajun cuisine to the Carson community. The Darrow's New Orleans Grill family prides itself on serving the best quality gourmet foods this side of the Mason Dixon line.

Our fast, casual eatery features Southern delicacies such as fried gumbo, fried farm-raised catfish, jambalaya, red beans and rice, and, of course, po' boy sandwiches, all at down home prices.

With our focus on customer service, we bring the tradition of southern hospitality to California. Customers have always inspired our quest for the best product and experience. When you feed folks, it is a great honor. At Darrow's New Orleans Grill, we'll see to it that you have a great meal with great people. Welcome to the family!
Mr. Uncle Darrow
Uncle Darrow aka Norwood is the face and one of the many minds behind Darrow's New Orleans Grill. While originally from New Orleans himself he moved to California bringing his authentic dishes and recipes with him.

Whether he's behind the register or greeting customers personally he always has a smile on his face and will do his best to make sure you have one as well.